Large Heart Flowers Lotion Bar w/ Round Tin for Special Occasions - Wedding Favors - Baby Shower Favors - Bridal Shower Gifts - Hostess Gifts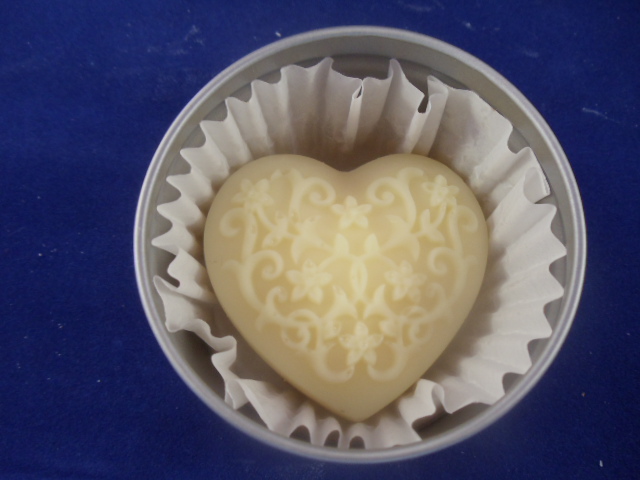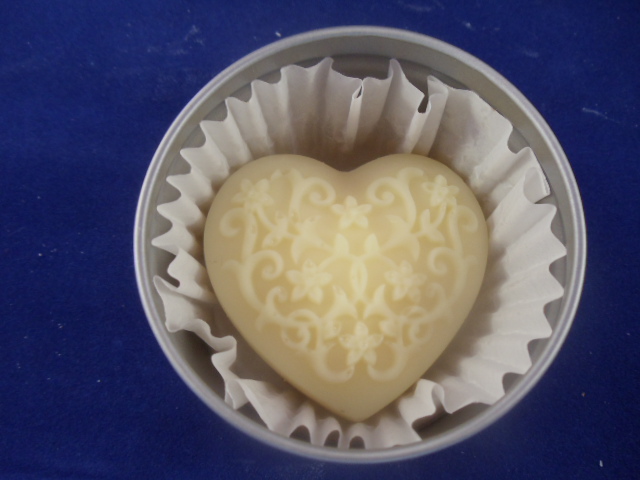 Large Heart Flowers Lotion Bar w/ Round Tin for Special Occasions - Wedding Favors - Baby Shower Favors - Bridal Shower Gifts - Hostess Gifts
These are our Heart Flowers Lotion Bars with nice round tin. The Lotion Bars make a great gift of appreciation to those who make make your special day made a wonderful occasion. The bars are made from all natural ingredients that include Jojoba Oil, Coconut Oil, Shea Butter, Cocoa Butter, Beeswax, Vitamin E and Essential Oil. I have added Tapioca Powder for added silkiness. When applied to your hands, the natural oils in the lotion bar absorbs into your skin, and lasts through multiple hand washings. Use on cuticles to soften and repair dry cuticles. These bars are great for gifts and for travel, anytime you need to apply lotion to dry areas like hands, arms, legs and especially elbows and knees. The bar measures 2 1/4" Long x 2 1/4" Wide x 1" thick. I took a picture with the bar beside a quarter for comparison. This bar does not contain any artificial fragrances or harmful chemicals.
To apply place in hands and lotion bar will begin to soften slightly and release the relaxing aroma, rub softened bar into hands and apply where needed.
If you do not see the scent you need listed let us know, we have over 180 scents in stock. We will be glad to work with you.