Soy Wax Melts L - M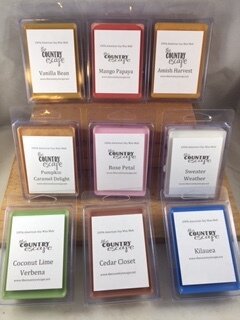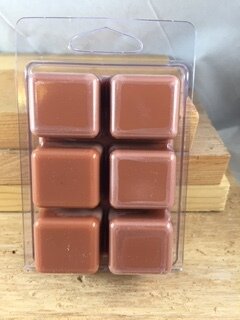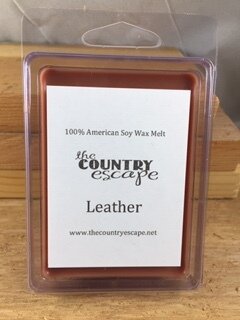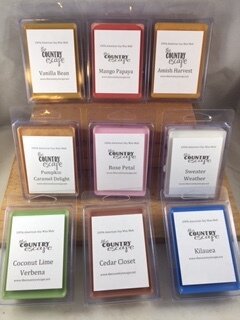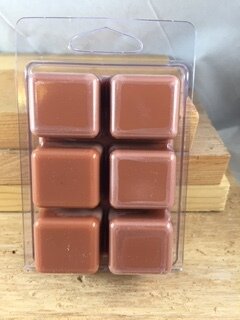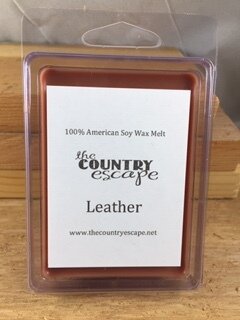 Soy Wax Melts L - M
You are purchasing one of our 100% American Soy Wax Melts. These are designed to be used in electric wax warmers. Each of the packs has six individual compartments. We recommend that you use two cubes in the regular size warmer. We have the following scents available:
PLEASE LIST THE SCENT(S) YOU WANT
Lavender and Lemon- A beautiful blend of lemon and french lavender.
Lavender Pound Cake- Top notes of meyer lemon and French lavender with mid notes of cinnamon and cracked clove on a dry base of angel cake batter, vanilla sugar and sweet cream. Strong scent throw with authentic Lavender scent.
Leather- A true leathery bouquet, many of our customers have told us this is the best leather candle they have smelled. We have tested several leather fragrances and feel this is a deeper richer stronger leather aroma.
Leather and Lace- We have combined two of our most popular scents to create a rich smooth aroma that will delight all. A smooth vanilla scent on a light leather background. Has a great scent throw.
Leather and Spice- An enticing blend of our great leather and aromatic spices create a warm smooth aroma surely to delight the senses. This scent has a great scent throw.
Lemon Eucalyptus- Refreshing Lemon on a Cool Eucalyptus Background.
Lemon Verbena- Eucalyptus, corn mint and leaf green notes add an invigorating, refreshing twist to lemon with this popular Yankee Candle duplicate fragrance. A great citrus scent throw great for kitchens and bathrooms.
Lemongrass Sage- This is a duplicate of the popular Bath and Body Works fragrance. A Citrus Blend on a Herbal Background.
Lick Me All Over - A wonderful exotic blend of raspberry, cantaloupe, and watermelon with a twist of jasmine and violet, and a hint of grapefruit and kumquat. Has a very good light floral scent throw this make a perfect bathroom fragrance.
Lilac- Soft floral fragrance of lilacs in full bloom. Medium floral scent throw- pleasing to the senses
Little Black Dress - A sexy scent with an attitude. This is a mixture of sandalwood and musk with a hint of vanilla. This is a great fragrance.
Lodge Leather- A warm and cozy scent, that is reminiscent of a warm cozy rustic lodge with a blazing fireplace to gather around and enjoy to moment. A very good strong scent.
Love Spell - An enchanting seductive scent, a duplicate of the Victoria Secret fragrance. Very good scent throw great for the bedroom.
Mango Papaya- An incredible blend of tropical fruits. Good scent throw.
Mango Peach Salsa- Luscious tones of fruit are blended with warm spicy tones in this tempting creation. Bright citrus notes of tangerine balance with fresh cherry for the tangy top note. A heart of ripe peach mingles with strawberry, as hints of spice add delightful texture to the blend. Floral undertones are enveloped in a clean musk base to complete the fruit sensation.
Maple and Brown Sugar- Warm Vermont Maple Syrup sweetened with a touch of brown sugar
Maple Glazed Bacon- Intriguing fragrance with a strong maple and a true bacon scent. Strong sweet scent throw.
Market Herbs- Finally a true herbal scent, not perfume like most herbal fragrances. A blend of earthy and deep herbs on a light woodsy background. A very good herbal scent throw.
Masquerade- This mysterious, enticing and exotic scent is the perfect blend of floral and fruits with a touch of spice. This scent has great scent throw. This is a must try fragrance.
Midnight for Men - A very Masculine scent, bergamot spice & blue sage meet the warm masculinity of leather woods to create the ultimate collision of seduction and sophistication. This is a duplicate of the B&BW fragrance.
Midnight Moon - A fresh woodsy blend of crisp pine needs and white fir, warm notes of clove, on a bed of patchouli, oak, and sugar pine.
Midnight Pomegranate- Smells divine, Pomegranate, Sparkling Citrus, Dewberry, Anise, Cinnamon and Nutmeg on a light berry base. This is a duplicate of the great Bath and Body Works Scent. Has a strong scent throw.
Mint and Eucalyptus – Stimulate you senses with cool mint and refreshing eucalyptus.
Moonlight Path – A duplication of the Bath and Body Works Scent. This fragrance is a soft floral scent enhanced by Jasmine and Rose flowers.
Moose Munch - This one will be your new favorite! Warm, buttery top notes with cinnamon spice on a base of creamy, sweet vanilla. Makes your mouth water!
Mountain Pine- The smell of majestic Mountain Pine
Mulberry- The scent of classic Mulberry. This scent is great has a great aroma and scent throw.
Mulled Cider- Spicy bouquet of apple, clove, orange and cinnamon topnotes with a sweet musky background.