Soy Wax Melts N - P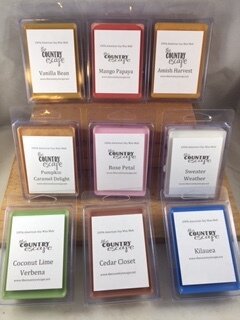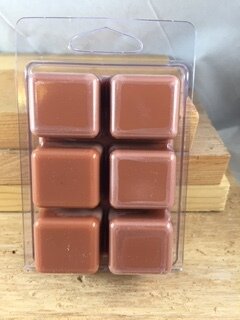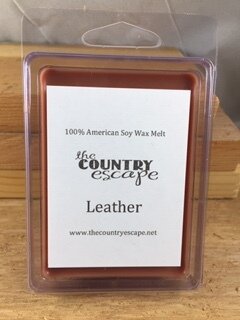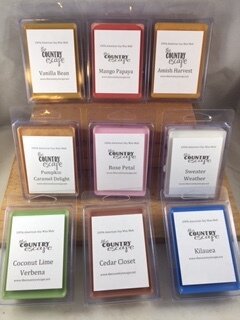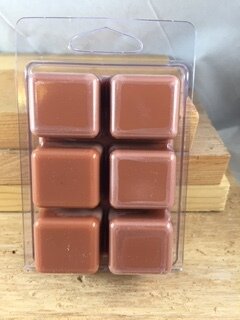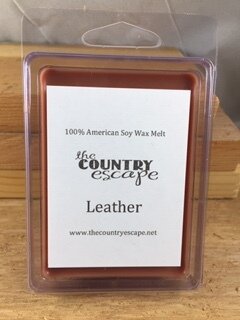 Soy Wax Melts N - P
You are purchasing one of our 100% American Soy Wax Melts. These are designed to be used in electric wax warmers. Each of the packs has six individual compartments. We recommend that you use two cubes in the regular size warmer. We have the following scents available:
PLEASE LIST THE SCENT(S) YOU WANT
Nag Champa- A lovely oriental aroma that evokes sensuality and warmth.
Nativity- With hints of Frankincense & Myrrh, this fragrance helps to capture the essence of the manger birth.
Nordic Spa- Arouse you senses with all the aroma of a European Spa experience. This scent is gaining popularity quickly.
Oak Moss - A great earthy woodland manly scent- Musky and rustic with a great scent throw- A must try fragrance.
Ocean Waves- A crisp clean scent with a touch of sweetness but not too much.
Orange Grove- A bouquet of fresh squeezed Oranges. Citrus based scents are traditionally know for their ability to help neutralize offense scents, without a strong scent throw, but in our testing Orange Grove has a medium scent throw with a clean crisp orange scent. Use citrus based scent to help neutralize pet odors and other stale odors.
Orange Patchouli- The invigorating aroma of citrus is enhanced with the earthy scent of patchouli.
Oud Wood- Exotic fragrance with slight sweetness to a wonderful woody scent.
Peaches and Cream- A creamy nectar of juicy peaches and citrus
Peony- The aroma of pink petals of peony combine with wild rose, African violets, and Carolina jasmine on this classic floral fragrance. Has a very pleasant strong aroma.
Peppermint - Crisp and Creamy mint.
Peppermint Bark - A blend of fresh peppermint, vanilla and chocolate.
Peppermint Patty- Rich Chocolate with a creamy mint filling
Pina Colada - Smells just like the drink - a great summer scent with great scent throw
Pine Boughs and Apples - A wonderful mixture of pines mixed with the sweet smell of apples makes a wonderful fall/winter fragrance.
Pineapple Mango - A great combination, sweet pineapple and exotic mango.
Pink Grapefruit- Fresh cut tart Pink Grapefruit. This is not a strong scent, but a great background scent that is crisp and clean. Use this fragrance to help neutralize unwanted odors.
Pink Sands- This is a duplicate of the great Yankee candle fragrance. Treat yourself to an exotic island escape with the beautiful mix of bright citrus, sweet florals and spicy vanilla in this scented melt. The perfect scent for escaping the winter blues or setting just the right mood any time of the year. The beautifully blended scents of the islands will captivate you and bring memories of favorite vacations rushing back. Great scent throw.
Pink Sugar- This is a strong scent with awesome scent throw. This is smooth scent slightly sweet, some say it smells like cotton candy, but I think it is much more complex. A must try scent.
Plumeria - Fruity, floral blend with hints of green notes. Strong floral scent throw.
Pomegranate - The rich scent of ripe pomegranates. Has a strong scent throw, it filled multiple rooms with aroma, very pleasant scent.
Pretty-n-Pink - A light airy fruity and floral scent with a touch of vanilla. If you adore pink treat yourself to this scent.
Pumpkin Apple: A fall blend of crisp apples and fresh from the patch pumpkins
Pumpkin Caramel Delight - Warm buttery streusel and toasted almond surround a spicy blend of pumpkin, caramel and maple on a bed of vanilla bakery crust.
Pumpkin Patch -A french vanilla cream pudding slight by caramelized with hints of pumpkin spices.
Pumpkin Pie Spice – The wonderful mixture of holiday pumpkin spices.
Pumpkin Seeds & Oud - A warm blend of pumpkin, cinnamon, buttercream, vanilla, sandalwood, and warm amber.
Pumpkin Souffle- A rich pumpkin flavor blended with fresh nutmeg, cinnamon, creamy caramel and toasted vanilla. Yum! A strong aroma.