Soy Wax Melts T - V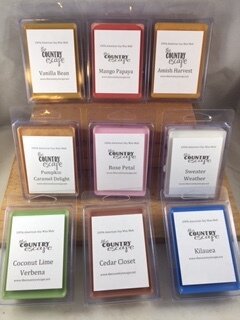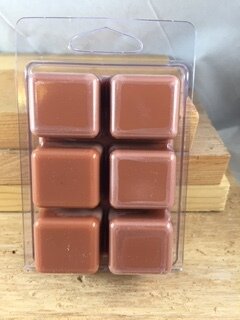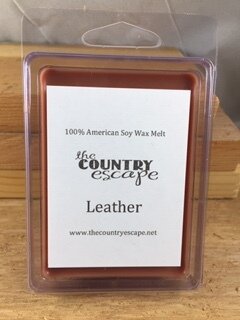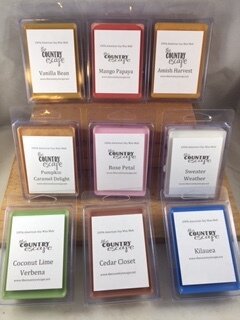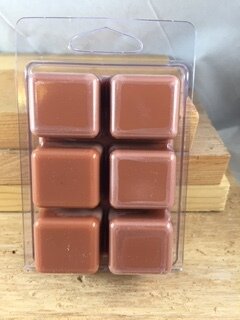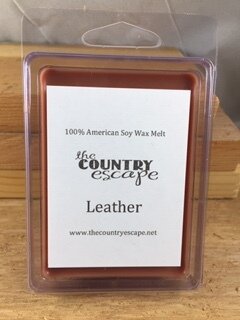 Soy Wax Melts T - V
You are purchasing one of our 100% American Soy Wax Melts. These are designed to be used in electric wax warmers. Each of the packs has six individual compartments. We recommend that you use two cubes in the regular size warmer. We have the following scents available:
PLEASE LIST THE SCENT(S) YOU WANT
Teak Bamboo- Bamboo Leaf with Floral Notes on a base of Blonde Woods, Musk and Teak. Very good scent throw, very exotic.
Texas Bluebonnets- Spring in Texas always mean that our bluebonnets are blooming and what a treat it is to see the fields full of blooming bluebonnets. Our scent captures the aroma of our state flower in all it's glory. Truly a favorite of our customers. One of our strongest floral scents.
Tide Original - This is a refreshing clean scent smells just like the detergent.
Toasted Marshmallow - A nutty vanilla. If you love marshmallow this is a must try.
Tobacco - Reminds me of smooth vanilla pipe tobacco - This scent has a strong scent throw. Delectable creamy vanilla and dark brown sugar
mix together with smoky tobacco and mahogany woods.
Tobacco Cedar - Tobacco leaf and western cedar are blended with a rich base of sandalwood as soft moss finishes the blend
Twilight Woods- A hypnotic blend developed to instantly evoke the mystery and beauty of enchanted woods. A duplicate of the Bath and Body Works fragrance.
Twisted Mermaid - A totally yummy, scrumptious combination of berries and citrus with sugary sweetness and hints of vanilla in the bottom notes. Refreshing!
Twisted Peppermint - A tempting blend of cool, refreshing mint, white sugar, and just a hint of rich vanilla. This is a duplicate of the Bath and Body Works scent. Has a medium scent throw, a great background scent.
Vanilla Bean- The true aroma of fresh vanilla beans
Vanilla Cardamom- This is an exotic and complex vanilla scent. Top notes of fresh churned butter, ground cardamom and heirloom apple with mid notes of cake batter accord and heliotrope blossoms on a dry base of bourbon vanilla and creamy Tonka bean. Yum!!
Vanilla Chai- Classic vanilla added to exotic scent of Chai, combining ginger, & cinnamon. This is a warm and relaxing scent.
Vanilla Cotton - This is a soft smooth clean scent. This southern cotton flower is blended with ylang petals and lily of the valley and has undertones of white amber and vanilla orchid wrapped in a blanket of warm musk.
Vanilla Lavender- Warm vanilla with relaxing lavender
Vanilla Nut- Delectable creamy vanilla and dark brown sugar mix together with smoky mahogany woods.
Vanilla Oak- A very complex Vanilla and Oak Wood scent. A customer favorite.
Vanilla Pumpkin Marshmallow- (New) Luscious buttercream tops this roasted pumpkin blend as spiced cinnamon teases the senses with its familiar warmth. Sweet vanilla bean and creamed marshmallow finish the gourmand sensation with the perfect amount of sweetness.
Venice Peach Bellini- This is a duplicate of the new Bath & Body Works Fragrance. A Romantic Blend of sparkling peach, sweet orange and juicy mandarin. Has a very strong scent throw.
Verbena Bamboo - A very strong scent - clean and fresh a green scent with a touch of floral
Vermont Honey Apple: Sweet apple, Anjou pear and ripe nectarine paired with honey butter, vanilla sugar, coconut milk and soft musk.
Vicious Trollop - This is a fabulous scent. Sweet and tart; with refreshing notes of Berry, Kiwi & Vanilla, on a base of Orange, Amber, cedar wood and musk.
Victorian Christmas – Top notes include fruity aspects with fir needle, mid-notes of warm baked apple and cinnamon with base notes of warm, sweet woodsy scents and patchouli.