Sugar Cube Scrubs 8 oz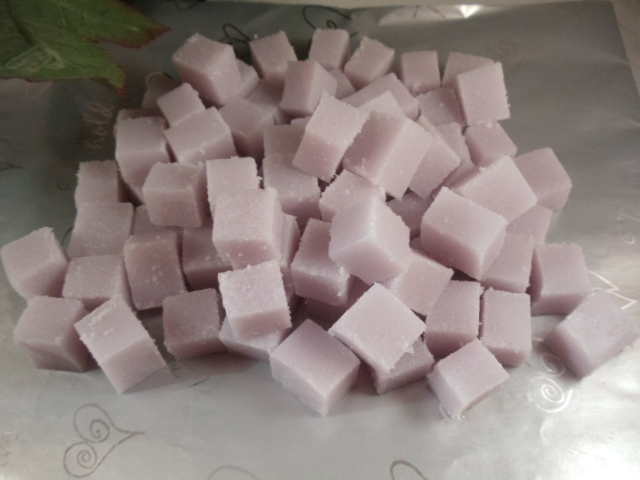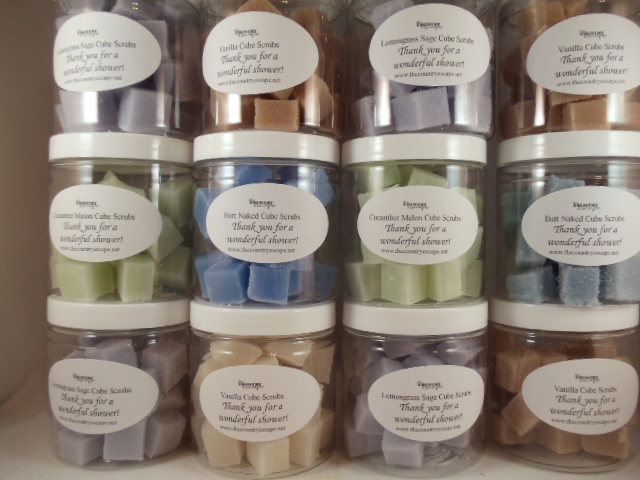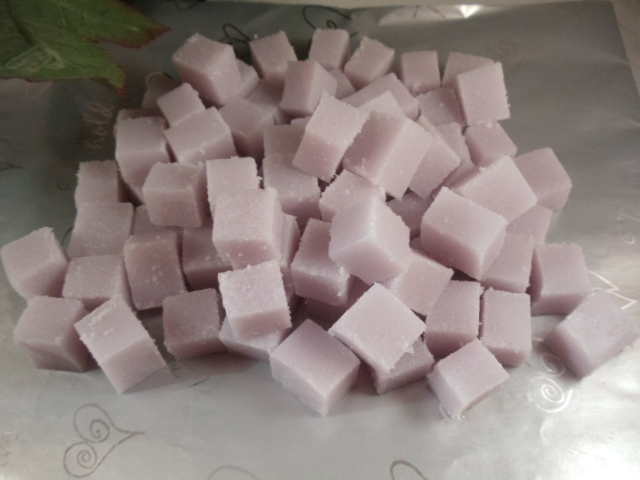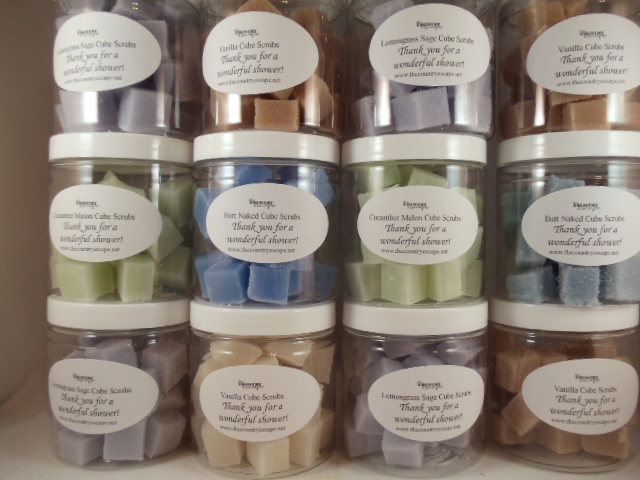 Sugar Cube Scrubs 8 oz
This is for our Sugar Scrub Cubes in an 8 ounce jar. These are great in the shower for exfoliation of elbows, knees or any other rough places on your skin. These scrubs are perfect for dry skin. Jojoba Oil, Avocado Oil and the Sweet Almond Oil keep your skin moisturized while the sugar exfoliates any dead skin. They are also the perfect way to leave your hands feeling manicure fresh. Gardeners also love these for cleaning dirt from under their nails.
This container contains at least 25 nice sized cubes.
These scrubs include the following ingredients: Glycerin Soap, Jojoba Oil, Sweet Almond Oil, Avocado Oil, Sugar, Essential Oil (EO) or Skin Safe Fragrance Oil, and Colorant.
Directions for use: In the shower: Crush in your hand and rub all over dry and rough areas of your body, avoid your sensitive areas, then rinse off. They great for your hands to keep them feeling silky soft and moisturized, just wet you hands, take one cube, break up into your palms and scrub into your hands for about 30 seconds to a minute then rinse off. Also when used with our foot therapy cream they are a great scrub for keeping your feet in great shape.
These Make Great Hostess Gifts - Custom Labels are Available at no additional charge. At checkout, simply notate your custom label instructions or send us a message through the form submission by clicking the contact us tab.